Presentation
Tikehau island is 20 min away from Rangiroa by plane, and about 50 min from Papeete. An atoll of untamed charm, it encircles a lagoon 26 kilometers wide, and opens up to the ocean through the Tuheiava pass.
When

Cousteau

and his team assessed the biological diversity of the Polynesian atolls in 1987, the Tikehau lagoon was found to be richest in fish species of the lower atolls.

Yves Lefèvre

created the Raie Manta Club in 1993. Today the club is open everyday of the year. The center's chief instructor BEES 1 and certified underwater guide, invites you to discover the fauna and flora of the island.
Raie Manta Club lat: lng:
Diving
The Raie Manta Club, open all year, located in the Tikehau Village pension, with 9 bungalows on the beach, offers daily in small groups:
Schedules are set the day before for the next day in order to operate at best the various atmospheres of the pass, including drift dives when possible
Dive sites are between 20 and 30 minutes away by boat, excepting a few locations in the Lagoon.
We also offer snorkeling expeditions, with fins, mask, and snorkels . This activity, which does not require a high level of experience and is open to all, allows non-divers to discover the undersea charms of this miniature atoll.
The diving sites
Tuheiva pass:

This dive takes place with the incoming tidal current. Manta rays are often there to greet the current, as well as huge schools of pompanos. A little further in the Pass, you can observe about a dozen or so whitetip reef sharks nestled together under a rocky outcropping.

Right corner:

nice wall rich of schools of fish, barracudas, caranx, lutjans, surgeon fishes, etc...

Left corner:

Amidst the napoleon fish, the majestic manta rays come to Mara to rid themselves of small parasites by little cleaner fish. Mara is also a good place to run into whitetip Reef sharks (Carcharrhinus albimarginatus).

Turtle refuge:

Escorted by dolphins, our boat will anchor above a dip in the sea floor used as a nocturnal refuge by sea turtles. This dip in the reef allows the diver to observe numerous species in a small area. This is an easy dive in relatively shallow waters (18 meters), but unmatched for the diversity of species observed.

Raira Cave:

Formed by a long fault in the coral reef, Raira Cave shelters many grey sharks. Barracudas and hundreds of snappers are also present.

Hina' s Bell:

This is a deep dive (45 meters), restricted to experienced divers. This is where you can observe the big fish, such as tunas, marlins, or whitetip reef sharks.
The pearl farm: only regular diving in the lagoon is THE cleaning station manta rays Tikehau! See more mantas simultaneously a few meters from us, on a sandy bottom, parading with their remora under the action of cleaning wrasses, emotion is every time the appointment is very accessible to beginners!! All within a few meters deep, this exceptional diving.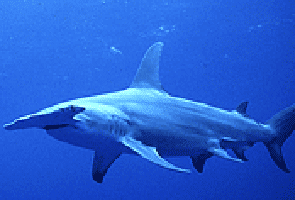 Weather
In Tikehau, there is no seasons that are better than others. Wildlife is always present. Certain species are more common during certain periods of the year, but all year round, each dive will completely satisfy you.
Diving Programs
Large animals is present, especially manta rays and sharks. You will be surprised by the multitude of different species of fish schools present at Tikehau, such as kingfish, mullet, barracuda etc. You can also admire the emperors angels, Pterois, etc.…
Dives, most are organized in the pass Tuheiava, depending on currents.
We offer tailored dives at all levels:
Exploration.
Initiation dive, first dive.

Kid' s dive (minimum 8 year old).

Dive school offering international certificates. (minimum 12 year old).
Groups.
Private boats.

"Pro" photo and film programs (Offshore sharks, tiger sharks, big hammerhead shark, etc)

Theme cruises.
Snorkeling.
Equipment
We offer you the complete

Scubapro

equipment list: (shorty 3mm, Buoyancy Control Devices (BCDs), second stage, fins, masks, snorkels, weight belts).
Nevertheless, we recommend that experienced divers bring their own equipment.(5kg overweight luggage facility on presentation of your diving card at Air Tahiti registration desk - local flight)
We do not provide electronic consoles or depth meters
Our pressure station is equipped with a

Bauer Verticus 30m3

compressor
We use a Zodiac Pro 7m50 with two

Suzuki

115 CV outboards.
Accommodation

 
 

Visitors to Rangiroa can choose from a wide array of pensions or hotels, which you can contact by telephone, fax, and in some cases emails (this is not a complete listing):

Aito Motel
Ninamu Resort

Tel/Fax:87 73 78 10 chris@motuninamu.com

Pension Hotu

Tel/Fax:40 96 22 89

Pension Justine

Tel/Fax:40 962 287

Pension Tematie

Tel/Fax:40 96 22 65

Tikehau Village

Tel/Fax:40 96 22 86